How Can Professional Remediators Contain Mold in Queens Apartments?
10/19/2021 (Permalink)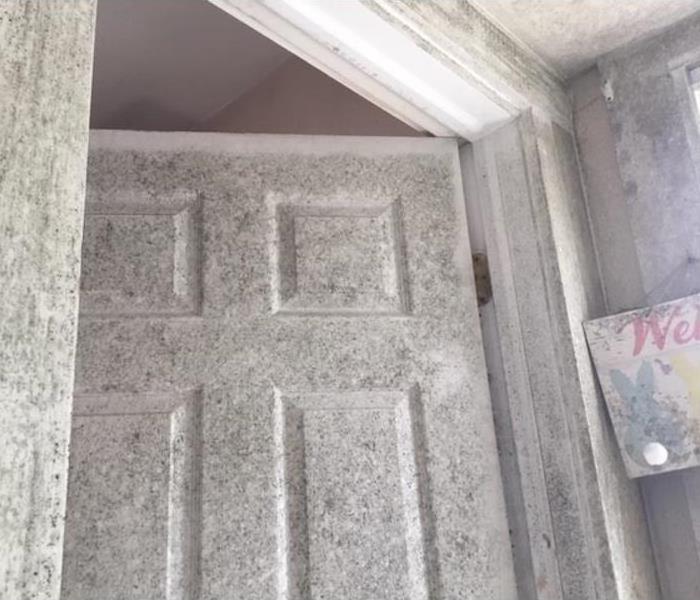 Mold remediation is no DIY project. SERVPRO uses EPA-registered biocides for all mold mitigation services. Call now!
With a variety of physical barriers and equipment, SERVPRO can prevent spore movement in Queens homes.
Mold can be an underappreciated threat to apartments and residences throughout the borough, so our professionals work quickly to establish a set work area that does not expand or create worsening conditions for the house occupants.
Mold Inspections Identify the Damage Zone
Our leading professionals understand that mold damage in Queens apartments changes from one address to the next. The best custom solution for your property comes when our professionals investigate the damage with a mold inspection.
Physical Containment Solutions for Queens Residences
A solution for stopping the spread of mold spores is placing polypropylene sheeting over structural openings and pathways that organisms might use to reach new areas. HVAC systems can also be an avenue to mold migration, so returns and vents get covered up as well to create a secure work zone.
Equipment to Slow the Spread of Mold Spores
While physical barriers are often the most popular form of containment to slow the spread of mold spores and harmful organisms, some of the equipment in our inventory can also play a role in this containment. Establishing a perimeter with tools that feature HEPA membrane filters can trap migrating spores as small as 0.3 microns. Some of the tools helpful to containment include:
HEPA Air Scrubbers
Negative Pressure Units
Hydroxyl Generators
Containment is a considerable aspect of nearly every remediation need. Because mold can be so damaging, our SERVPRO of Forest Hills / Ridgewood team acts fast to remove the active infestation and prevent the further development of colonies in other areas of the house. Our experienced remediators are available 24/7 at (718) 381-3702.