Get Professional Water Cleanup Services in Queens from SERVPRO
5/10/2021 (Permalink)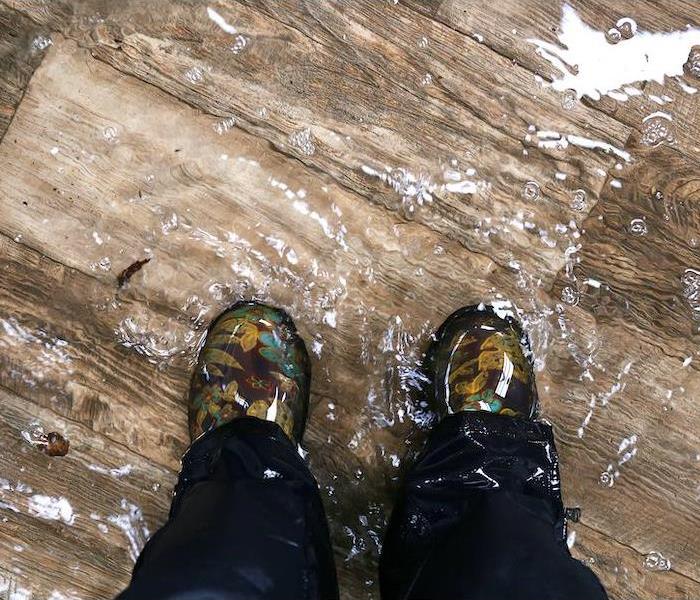 Water damage restoration is a specialty of SERVPRO. We have the equipment and manpower for any size disaster.
Queens Residents look to SERVPRO for Water Damage Restoration of their homes
The aftermath of water damage can leave any Queens homeowner in a state of despair and confusion. Seeking the help of professional restorers is the best thing you can do in such a situation. A team of SERVPRO restoration experts can begin the restoration process as soon as we hear from you. We're Faster To Any Size Disaster.
Drying is a major step during the water damage remediation process at your Queens home. As a surface dries, moisture evaporates, and the surface cools down, causing the rate of evaporation to fall over time. SERVPRO technicians use heated air to increase the humidity ratio of the air, thereby speeding up the drying process.
What Heating Equipment do SERVPRO Techs Use During Water Damage Repair of Your Queens Home?
SERVPRO restorers use heat and air exchange drying systems to reduce the drying time during the water damage remediation process. Some of the equipment we use to achieve this include:
Portable electric heaters: Used to direct heated air toward a particular area. Most of these units use heat exchangers to transfer heat from electrically heated coils to air streams produced by air moving equipment
Indirect fired furnaces: Takes dry outside air, heats it, and introduces it into the drying zone. These systems can heat the entire structure and speed up the drying process. Such systems are usually set up outside your Queens home.
Call SERVPRO of Forest Hills / Ridgewood at (718) 381-3702 for fast and efficient service.