SERVPRO Is Your Go-To Place for Mold Damage Remediation in Queens
5/23/2022 (Permalink)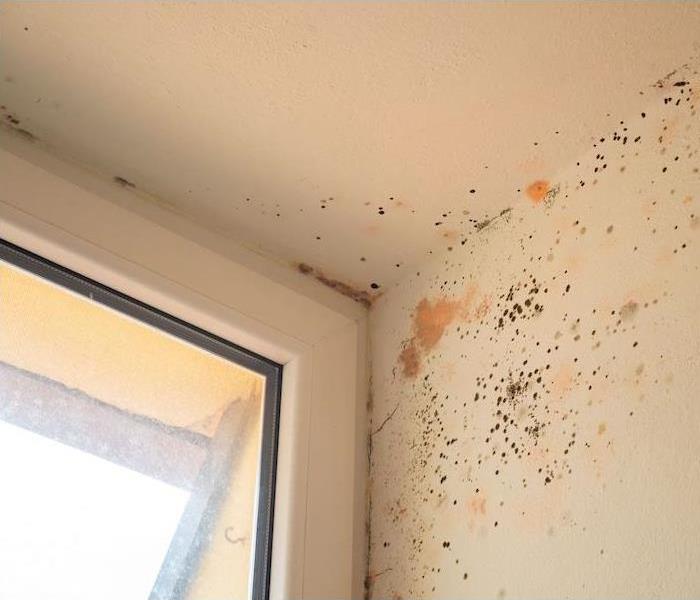 Call your local professionals at SERVPRO of Forest Hills/Ridgewood to ensure your home is dry and sanitary.
We Are Mold Damage Cleanup Experts in Queens
There are many reasons for choosing SERVPRO to remediate your mold-impacted home in Queens, but the most important one is our professional knowledge. We know what needs to be done to clean up, repair, and return your home to its original state. Therefore, we often finish your job quickly and get it done right the first time, saving you time and money.
SERVPRO is well-versed in the cleanup and restoration industry's standard procedures for handling mold damage in Queens. Our dedicated mold specialists follow these whenever they do mold inspection, mold removal, or other mold remediation work. The steps SERVPRO takes to deal with residential mold involve containment, removal, and drying efforts. Specifically, they include:
Establishing "clean" and decontamination rooms, setting up containment barriers with plastic sheets, sealing HVAC vents to prevent contamination of the ventilation system, and creating negative air pressure in impacted spaces
Vacuuming loose mold fragments into HEPA filters and removing extensively mold-contaminated, porous things like drywall, insulation, and carpeting from the home
Cleaning dry, non-porous materials like metal, glass, and plastics with HEPA vacuuming
Damp wiping soil-covered, non-porous surfaces with mold using a detergent solution
Employing damp wiping or abrasive methods to clean semi-porous surfaces/materials like concrete and wood
Drying interiors and their contents to average moisture levels with air movers and dehumidifiers (once mold has been cleaned up) to prevent future mold growth
Once these measures have been completed, mold-damaged residences are usually returned to their original conditions.
Now, you can see why SERVPRO of Forest Hills/Ridgewood has gained the reputation of being one of the best mold damage remediators in the Queens area. With this in mind, consider contacting us whenever your home has mold-related issues that need to be addressed. Our mold experts are ready for your call whenever you need them at (718) 381-3702.