We Get You Back To Business In Rego Park
4/25/2022 (Permalink)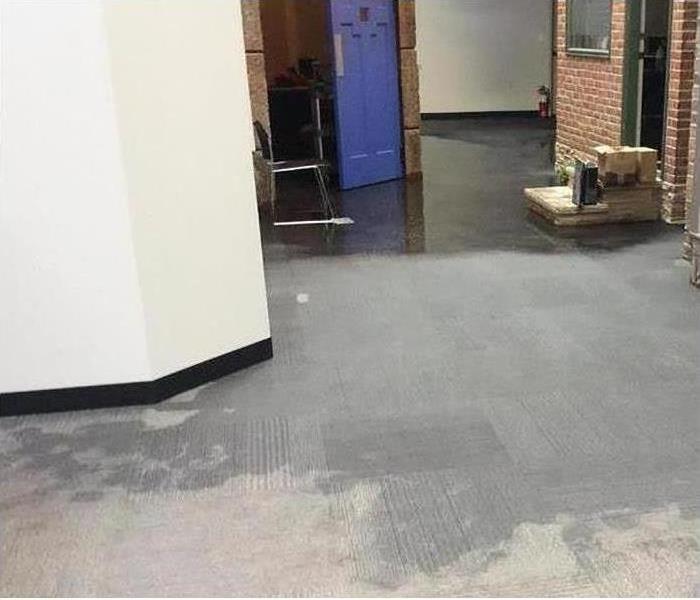 Our state-of-the-art equipment and advanced cleaning techniques will restore your building after you have a water damage disaster.
Our Commercial Water Removal Services Right Everything after Accidents in Rego Park Retail Shops
Minor plumbing mishaps and terrible weather events can create emergencies within your shop in Rego Park that affects your business. People coming to your store do not expect conditions that compromise their safety, and government regulations require employers continuously maintain safe environments. The liability that results from unsafe situations requires your immediate concern and attention.
When retail shops in Rego Park need commercial water removal services that restore dry, safe conditions, we know that we must act quickly from the initial call. We want our customers to know, We're Faster To Any Size Disaster and understand your concerns regarding interruptions, expenses, and possible changes to your shop's interior.
Our specialists and technicians receive certificates from the Institute of Inspection, Cleaning and Restoration Certification (IICRC), ensuring their ability to professionally mitigate and restore your retail setting back to how you remember. Working with our building services staff, we remove damaged materials and building components, repair places where minor damage may worsen, clean areas at risk of sustaining damage and dry the entire setting. We can handle severe disasters, including fallen trees that tore through your roof, also.
Your store's merchandise, the units used for displaying these items to your shoppers, and any other furnishings also require the attention of SERVPRO's IICRC-certified Water Damage Restoration Technicians (WRT). The glass, metal, and wood of these structures require the elimination of dampness to protect from loss caused by rust, grime, and other problems that can visit your business. We extract moisture from these after we gather them together and place them inside a drying chamber.
We help retail businesses recover inventory and reduce loss by helping gather undamaged items and setting those needing replacements. We can list these for you on inventory sheets that help you with the task of replenishing your stock. Many stores include damaged items in particular areas marked appropriately to help customers obtain a bargain while decreasing their losses related to inventory. We can help you eliminate
Carpets and rugs need protective measures against moisture trapped in their fibers, and thorough cleaning can provide precisely what these floor coverings need. Many times, we also find shops with tile and other types of flooring. We can dry all of these and prevent any warping, bubbling, or other signs of a past water-related emergency. Although many smaller-sized shops can mop up or use a wet-dry vac to remove small spills, relying on our building services team to repair plumbing and other leaks, including those coming from the roof or appliances, can free up additional resources that you need.
SERVPRO of Forest Hills / Ridgewood takes pride in helping businesses with water removal and extraction services in Forest Hills, Kew Gardens, and Rego Park. We also provide mitigation and other services to those areas, as well as to the Ridgewood area. Contact our 24-hour emergency services team by calling (718) 381-3702 any day. We can help you by making everything "Like it never even happened."