How Does Cleaning Dry Smoke Differ from Wet Smoke Residues in Queens Homes?
10/25/2021 (Permalink)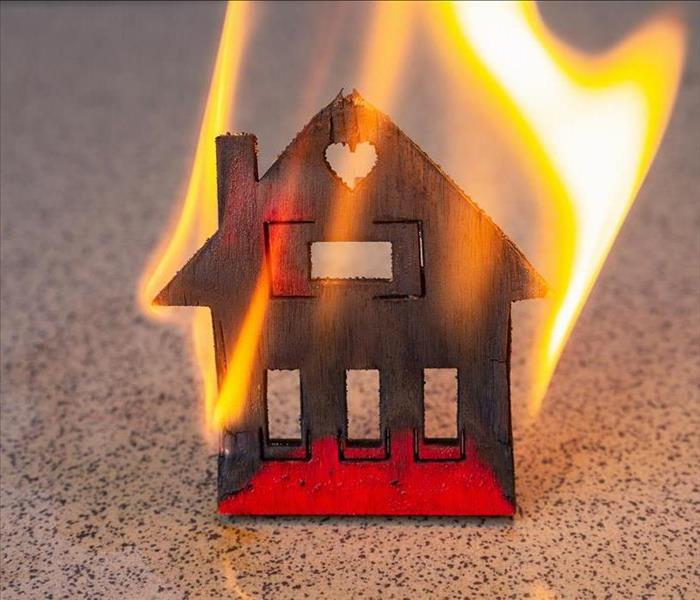 When your precious home or apartment needs excellent fire damage and smoke cleanup--call SERVPRO to make it "Like it never even happened."
Fire restoration focuses on effective cleaning of soot and smoke damage in Queens area residences.

Fire damage takes many forms, so our professionals responding to these emergencies must evaluate the situation carefully to determine the best restoration approach. As challenging and overwhelming as these conditions can often be, homeowners look to professionals and certified technicians like ours to implement the proper cleaning and recovery strategies, beginning with removing soot and smoke residues from the structure. Count on IICRC certified professionals (FRST) to get it done right.
What Determines Wet or Dry Smoke Damage
The composition of these residues and soils can change how fire mitigation in Queens apartments and homes changes as well. Understanding the damage we must overcome narrows the products and approaches possible to ensure the most efficient response. Some of the factors that can determine the type of soot deposit on surfaces include:
Oxygen present during the fire
Material/substance burning
How fast the combustion occurs
How Does Dry Smoke Get Cleaned?

Dry smoke is often produced by high heat situations but can be among the most simple substances to remove after the fact. In this situation, dry particles are deposited on surfaces that do not typically stain or adhere to the underlying substrate. Odors are often more manageable as well. Clearing dry smoke residues often falls to rubber sponges and non-aggressive cleaning tactics. A filtered, portable vacuum is often the first step in residue removal.
How Does Wet Smoke Get Cleaned?

Wet smoke is far more challenging to remove. In contrast, this type of damage features many liquid components aerosolized in the environment. These damages result from slow, smoldering fires rather than high heat and complete combustion situations. Cleaning these damages involves carefully considered wet cleaning strategies to dissolve and emulsify bonds with the material hosting the soot damage.
We are experienced restorers and cleaners that can help your home after a fire. Our SERVPRO of Forest Hills / Ridgewood team knows what your Queens home needs, and we can help when you call (718) 381-3702.