Burst Pipes in Forest Hills Means Calling Trained Technicians for Water Cleanup
9/16/2021 (Permalink)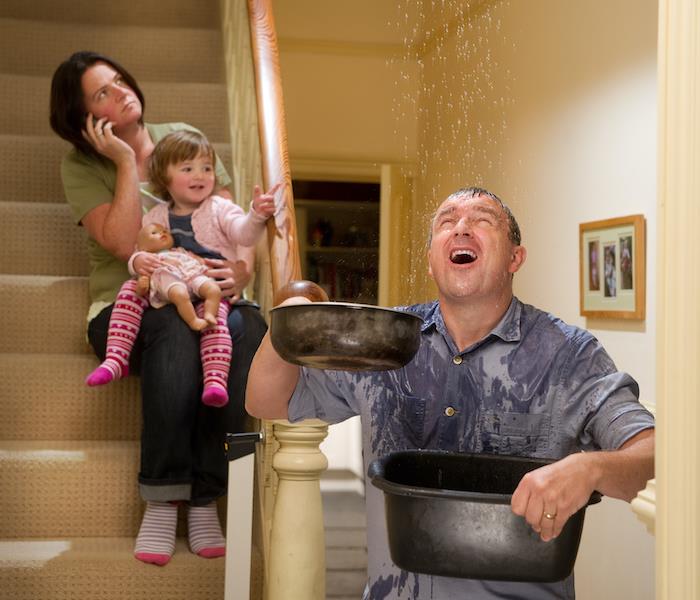 SERVPRO has the experienced technicians with the equipment and expertise your home needs after a water catastrophe. Give us a call right away.
SERVPRO Offers 24/7 Water Cleanup to Ensure Your Forest Hills Property Gets the Attention it Needs!
Plumbing accidents like burst pipes can leave behind a terrible mess. Not only will there be standing water that fills your basement, bathroom, or any other location it took place, but you also need to act fast to prevent secondary damage and black mold growth. Many Forest Hills homeowners may not realize that tremendous damage can occur within 48 hours of the initial water incident. To get the results you need and deal with the flooding fast, you need SERVPRO to make it "Like it never even happened."
At SERVPRO, our skilled technicians work using advanced equipment to help mitigate water issues so that your interior is like-new once again. After you have a significant water issue on your hands, we can arrive within hours of your call to begin the water cleanup project in Forest Hills. Until we get to your home, the best steps to take include:
Turn off the water using the supply valve or main water shut off.
Go to a nearby faucet and turn it on to open it up, even if just a slow trickle that releases pipe pressure.
Call in our expert team at SERVPRO so that we can get our Green Fleet ready to head to your property.
In some cases, you can work to pull up water with old towels or a mop and bucket until our team arrives. However, if the water includes contaminants, it is best to leave it alone until we arrive.
If possible, turn on ceiling fans or open up a window to facilitate better airflow and wait for our arrival.
SERVPRO of Forest Hills/Ridgewood offers prompt water cleanup and proven methods for drying that far exceed anything that DIY efforts could achieve. Contact us 24/7 by calling (718) 381-3702.