Professional Fire Damage Restoration in Queens
3/22/2021 (Permalink)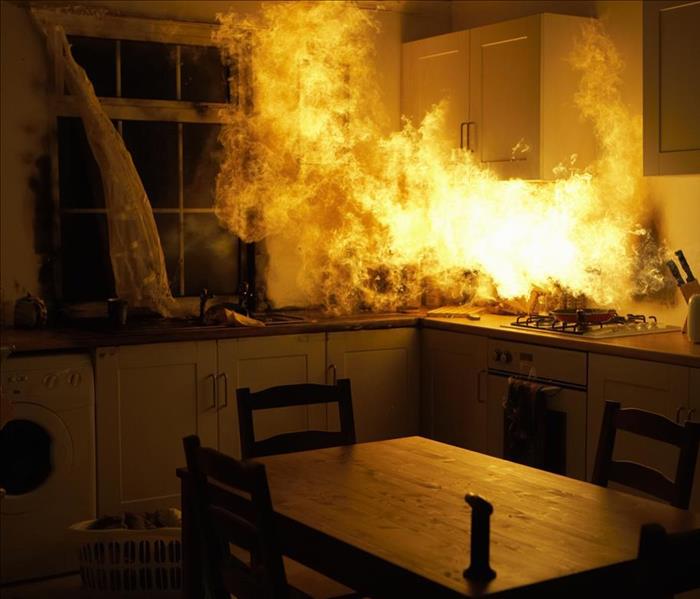 Odor residue from a fire in your home is not easy to handle. SERVPRO techs are trained and experienced in the remediation process.
Queens's residents count on SERVPRO to provide fire and smoke damage restoration.
Queens is a very diversified and busy borough of New York. It began in 1683 as one of the first twelve counties of the Province of New York. Over 2,239,722 people live in Queens, and they make up an incredible array of cultures. Almost half of the people living there are foreign-born. There are many fascinating things to do, places to visit, and foods to enjoy. It is rich in history but decidedly modern in many aspects.
Home to the World's Fair Twice
One of Queen's claims to fame is it hosted the World's Fair in 1939 and 1964. The first one held there was the second costliest American world's fair. Only St Louis surpassed it in 1904. Some of the key features were:
• Franklin D Roosevelt's speech was televised
• Albert Einstein gave a speech on cosmic rays
• Westinghouse time capsule, not to be open until the year 6939
• July 3, 1940, was Superman Day
• 1st World Science Fiction Convention
• Frank Buck's Jungleland
The 1964 World's Fair was held in Flushing Meadows-Corona Park too. The theme was "Peace Through Understanding." Key features of this fair included:
• Showcasing American culture, technology, and the Space Age
• Many people's 1st interaction with computers
• Vatican Pavilion, featuring Michelangelo's Pieta
• Medieval Belgian Village
• Various state pavilions
• Displays dedicated to American industry
• Venue used by Walt Disney to design his Audio-Animatronics.
Queens Public Library
The Queens Public Library is one of the busiest libraries in the United States. They have over 80,000 free classes, cultural events, workshops, and activities. There is everything from workshops for moms to virtual science clubs. It is simply phenomenal what they have to offer—no need to be bored with all the activities happening at this library. And yes, they have lots of books!
Great Places to Eat
With all the cultures present in Queens, there is no lack of great places to eat. Many are currently only doing take-out or delivery, but that is no reason not to enjoy some delicious eats. Check out these eateries:
• Chinelos Birria Tacos - Mexican
• Yumpling – Taiwanese
• Nneji – African
• Niko's Souvlaki – Greek
• Caleta 111 – Peruvian
• Followsoshi – Japanese
Astoria Park
If you enjoy swimming, Astoria Park is the perfect place to be. It has the largest and oldest swimming pool in the city. Not only that, but there is no charge to enjoy this lovely aquatic feature. You can relax while taking in the beautiful view, go walking on the trails or let the kids play on the playgrounds.
SERVPRO Proudly Offers Expert Water & Fire Damage Restoration
Something as simple as small trash can fire extinguished quickly can leave smoke residue on the walls of your home. The tendency is to wipe them down and then repaint. That can actually do more damage to your walls. Calling a professional fire damage restoration company is the best thing to do. When we are called out to fire damaged homes, our technicians:
• Carefully inspect ceilings and walls
• Determine the type of smoke residue present
• Use the precise cleaning agent needed to remove soot
• Encapsulate odors with sealants if needed
• Prime and repaint
SERVPRO teams are experts at smoke remediation. House fire cleanup is much easier when you use the pros. Contact SERVPRO of Forest Hills / Ridgewood at (718) 381-3702 for all your fire and smoke damage restoration and cleanup needs.