Cleaning Up After Home Fire Damage?
2/24/2021 (Permalink)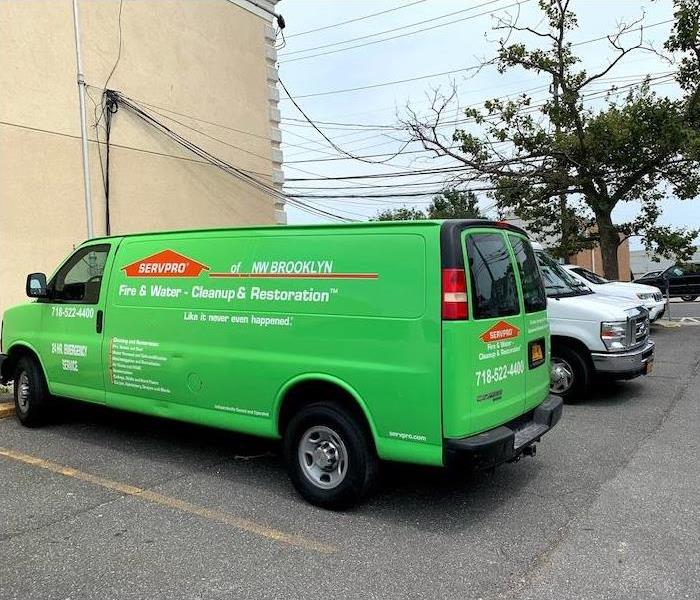 Fire damage done to your home should be handled by the professionals. SERVPRO techs are IICRC certified for any size fire damaged home.
SERVPRO Techs Remediate Damage to Queens Properties
Queens holds the honor of being New York City's largest borough and the second-most populated. The borough is located in Queens County and is also the second-largest New York state county by population.
Queens is also distinguished among the other boroughs of New York for being one of the most culturally diverse places in America and the most linguistically varied in the world. New York State Comptroller data indicates that 138 languages are spoken in Queens, including:
Spanish
Chinese
Polish
Urdu
Tagalog
Over half of residents surveyed aged five and older in Queens–over 1.1 million people–spoke a language other than English at home.
Queens' Economy and Employment
Queens is second only to Manhattan when it comes to the size of its economy. Nearly one-fifth of all private-sector jobs in New York City are in Queens. Overall, employment is diverse yet evenly balanced between retail, healthcare, construction, manufacturing, transportation, and TV and film production.
In 2004, transportation, trade, and utilities were the most crucial portion of the borough's job economy.l This sector is incredibly vital, considering that two of New York City's three major airports are located in Queens. Airlines alone employed approximately 25% of residents and accounted for almost a third of the area's reported wages. In 2012, healthcare, education, and social services-related jobs dominated the local economy.
Large businesses headquartered in Queens include:
Bulova in East Elmhurst
Glacéau in Whitestone
Steinway & Sons in Astoria
JetBlue Airways in Long Island City
Various job sectors dominate specific areas in Queens. Flushing, for example, is a hub for Chinese- and Korean-American businesses. Jamaica's local economy emphasizes civic and transportation jobs, while Long Island City is a renowned manufacturing hub.
In the mid-2010s, New York City became a flourishing hub for tech companies in "Silicon Alley." The majority of New York City tech startups are in Manhattan, but the remaining boroughs, including Queens, house promising technology firms. This development has turned New York City as a whole into North America's leading Internet and telecommunications hub, bolstered by its proximity to transatlantic fiber-optic infrastructure.
How Does SERVPRO Availability Help Queens Property Owners?
When fire damage occurs in Queen's residences, SERVPRO professionals prioritize swift arrival to minimize property damage and return structures to a pre-fire condition.
SERVPRO availability means:
Property owners can contact the team 24 hours a day, seven days a week, including all holidays
Mitigation from a locally-owned and operated restoration firm that is Institute of Inspection Cleaning and Restoration Certification (IICRC) certified
Restoration services include fire and water damage mitigation, odor control, and upholstery and fabric cleaning
Professional-grade tools include personal protective equipment (PPE), HEPA-filter vacuums, and EPA-registered antimicrobials
A restoration-oriented mentality emphasizes property cleanup and repair over replacement when possible to minimize interruptions to your day-to-day schedule after a fire
SERVPRO of Forest Hills / Ridgewood renders fire damage mitigation services for homeowners who call (718) 381-3702.