Can Plumbing Emergencies Force Business Closure?
2/9/2021 (Permalink)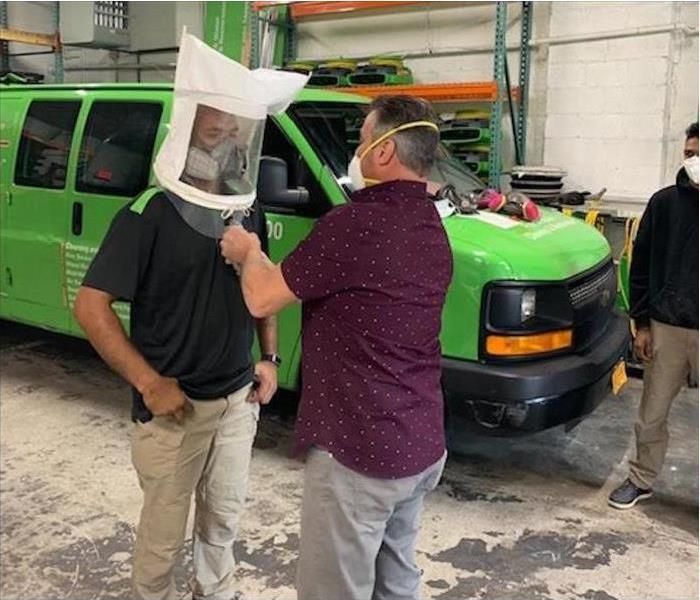 Don't let water damage close your business down. Call SERVPRO, they will work around your hours to get you back up and running in no time.
SERVPRO Commercial Water Cleanup Teams in Queens Can Minimize the Impact of Plumbing Malfunctions at your Business
Plumbing systems at business premises are generally under more consistent usage than those found in residential properties. High levels of use can pressure the plumbing system, resulting in a leak, backup, or pipe burst. In some situations, these malfunctions can impact a business by forcing temporary closure and lost revenue.
Contacting a commercial water cleanup service in Queens can reduce the business costs of a plumbing malfunction by reducing closure times. SERVPRO uses local, qualified technicians that can reach your business within four hours of notification of loss. Using advanced equipment, we can shut off the source of damage, extract water, and return the premises to a sanitary state.
Using portable and truck-mounted water extractors, our team can remove large volumes of water, up to 100 gallons, quickly from the premises.
Advanced dehumidification equipment can control microbial growth and prevent potential vapor damage.
We can disinfect and decontaminate the area of damage using a full range of industrial cleaning products.
Professional restoration services can reduce the impact of business interruption. Call SERVPRO of Forest Hills / Ridgewood for expert water cleanup at (718) 571-8072