Can Water Intrusion Make a Building Unsafe?
2/1/2021 (Permalink)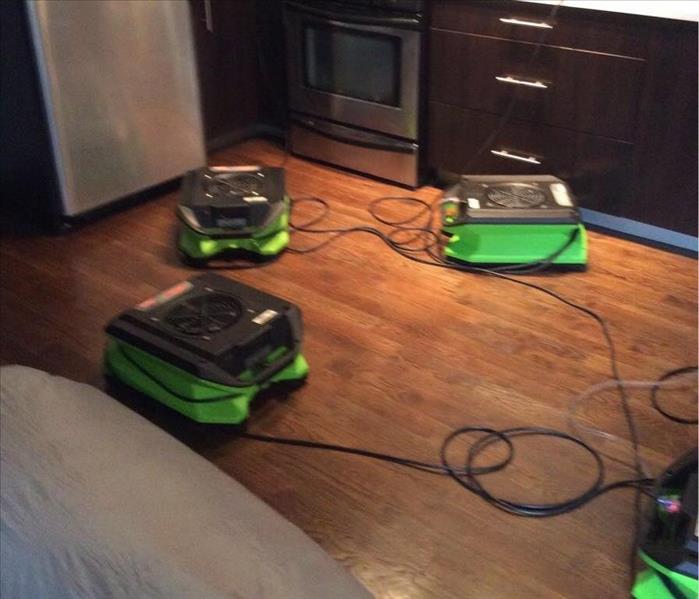 SERVPRO has the latest technology in equipment and techniques to get your home back to preloss condition from any size storm damage.
Flood Damage Can Cause Catastrophic Harm to a Structure. SERVPRO Helps Queens Residents Protect their Homes
Materials in the building assembly may suffer adversely from exposure to water. Porous materials and hybrid woods like drywall can break apart after consistent water exposure. More solid materials may deteriorate steadily and eventually threaten the structural integrity of a property.
A leading cause of structural flood damage for Queens residents is long-term water exposure to the framework, floors, and wall cavities. Floodwaters migrate quickly through a building assembly and can affect the inner recesses within a few hours. SERVPRO advanced structural drying technicians can investigate and restore these cavities to protect your home against long-term damage.
Moisture sensors and thermal imaging cameras can detect moisture without needing to deconstruct parts of the home.
Moisture meters use a penetrating probe to assess the extent of water absorption in solid materials commonly used in building structures.
Cavity drying equipment such as injectidry systems can access and restore wet cavities reducing secondary damages.
Water migration can result in permanent harm to your home. Contact SERVPRO of Forest Hills / Ridgewood for flood damage cavity restoration at (718) 571-8072.