Queens, A diverse Population and Business Economy
12/1/2020 (Permalink)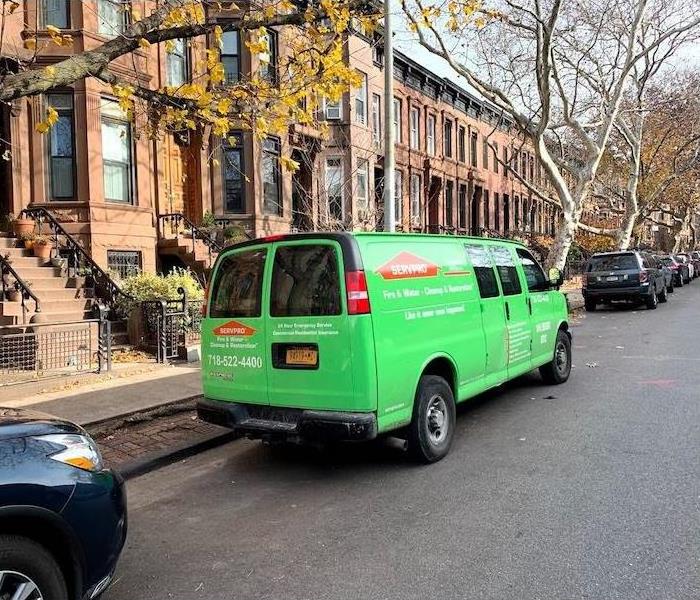 SERVPRO has the skilled technicians your property needs for thorough and effective mold removal. Call the experts today at (718) 381-3702.
First Settled in 1635, Queens is Named After the Queen of England
Queens is one of five boroughs in New York City, with over 2.2 million people from diverse backgrounds. This rich diversity offers everyone something, whether dining, nightclubs, sports activities, beaches, or museums. Connected to the other metropolitan boroughs by subway, visitors and residents can enjoy the area's rich culture, all connected by underground transit.
Major landmarks located in the borough include:
JFK International Airport
LaGuardia Airport
Flushing Meadows-Corona Park
Citi Field
USTA Billie Jean King National Tennis Center
Kaufman Astoria Studios
Silvercup Studios
Aqueduct Racepark and
The Queens Night Market
Each of these landmarks has its history and background, which many people find attractive. For example:
Kaufman Astoria Studios
The studio was originally built in the 1920s near the Broadway theater district. Over the years, it has been expanded to include backlots, residential units, shops, and dining areas. Some of the exciting pictures filmed on this lot include Sesame St, The Money Pit, Goodfellas, Angels in America, and many more made for TV and movie theater projects.
Silvercup Studios
The largest film and TV production facility in the city began operating in 1983 in what was known as the Silvercup Bakery. Initially used to produce music videos, there has been a gradual shift to television shows and series production. While it is impossible to name all of the shows produced at this facility, a few include Gangs of New York, Quantico, The Deuce, The Devil Wears Prada, Sex and the City, and many more.
Queens Night Market
Reflected by the diversity of the borough, the market features up to 100 vendors representing over 80 countries marketing everything from food, artistic creations, and merchandise. Enjoy various food items from many different countries, cooked fresh and tasty. There are also small scale performances that demonstrate the diversity of the city's neighborhood and the borough. The market operates on Saturday night from April to October, with an average of over 10,000 visitors. There is a price cap of $6 on all food items. Enjoy the entertainment, the exotic food, a beer, or a glass of wine on Saturday nights.
Top Attractions in the Borough and Nearby
In addition to those already mentioned, visitors and residents can enjoy many attractions. For example –
Long Island Railroad
Gantry Plaza State Park
Cunningham Park
Noguchi Museum
Rockaway Beach
Museum of the Moving Image
Queens Zoo and
Many other popular and interesting museums and sites.
Long Island Railroad
The Long Island Railroad began service in 1834, providing daily services between New York and Boston via a rail-ferry connection. Today it carries over 384,000 passengers daily, over 700 miles of track with 124 stations.
Gantry Plaza State Park
The park consists of 12 acres on the East River in the borough of Queens. There are playgrounds, a waterfront promenade, and playing fields. Many locals spend their days fishing and crabbing on Pier #4
Cunningham Park
Cunningham Park is 358 acres lying between the Grand Central Parkway and the Long Island Expressway. This park is popular with hikers, cycling, and mountain biking. Trails range from beginner level to expert.
Noguchi Museum
The Noguchi Museum has been open since 1985, showcasing Japanese American artist and sculptor Isamu Noguchi. His architectural models, sculptures, and artistic furniture design are well recognized and an excellent example of the community outreach program.
Rockaway Beach
The beach is the longest urban beach in the US. It was once known as the Irish Riveria due to the large Irish population living in the region. The area has become known for day trips, surfers, and scuba divers. The beach is being rebuilt after the devastation from Hurricane Sandy in 2012.
Museum of the Moving Image
The museum is focused on digital media, television, film, and the technology associated with these industries. View artifacts in a multimedia format aimed at increasing the understanding of the sector. There are regular movie series about the art of cinema.
Queens Zoo
The zoo covering 18 acres in Queens, New York, opened in 1968 and is part of the association of four area zoos' managed by the NYC Department of Parks and Recreation. Visitors can view more than 75 species from the Americas. There are domestic animals and wild animals from all over the continent—bald eagles, elk, vultures, pumas, coyotes, to name just a few.
The multicultural nature of the Borough of Queens has a great deal to offer residents and visitors. The examples highlighted in this post are just a few of the more popular activities and sites to visit in the borough.
Remove Mold Contamination Before It Causes Structural Damage
Mold spores exist almost everywhere around us, indoors as well as outdoors. They can never be removed 100%, however mold contamination and infestations can be removed, especially before severe structural damage occurs from untreated areas.
Mold spores love high humidity, areas where there is food, and locations where there is little light. Places inside walls, under sinks, and around windows are areas where mold colonies can become established, especially if there is a continuous humidity supply. A mold colony left in place long enough can weaken organic structural elements such as wood and drywall. If you notice a strong, musty odor, there is probably mold nearby.
SERVPRO has the experience and knowledge to deal with mold situations. We follow a systematic process to remove mold infestations:
Inspect and assess the damage
Check for humidity sources and correct as needed
Contain the mold to the area
Apply air filtration or exhaustion of air externally
Remove all mold and materials infested with mold
Clean all contents where possible
Reconstruct as needed if structural elements were contaminated
SERVPRO of Forest Hills / Ridgewood provides mold removal services to Queens commercial business customers and companies and the surrounding area. Call (718) 381-3702. We are available 24/7to help with all your mold removal needs.