What is the Difference Between DIY Damage Cleanup and Using a Professional Service in Queens?
6/30/2020 (Permalink)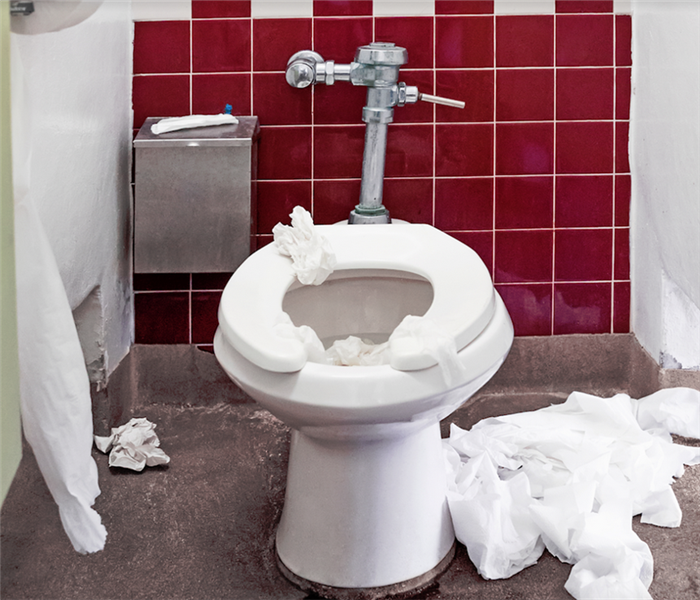 Regardless of the inconvenient situation at hand, team SERVPRO is ready to help. Contact our certified technicians right away.
SERVPRO technicians are ready to come to your Queens property and perform any needed actions to approach preloss condition
There are many ways that loss can hit a commercial property in Queens such as fire, water, mold, or biohazard situations; however, the one thing all these scenarios have in common is the quicker the cleanup starts has the potential to lessen the loss experienced by the property owner. When a property disaster happens, it is vital to bring in a professional mitigation company to oversee the cleanup and restoration of the property for the best outcome. DIY efforts can lead to:
Accidentally spreading mold spores or soot in the case of fire loss
Ruining items that had restoration potential through improper cleaning methods
Water extraction or drying takes too long and cause deterioration of building materials or mold
What Can Commercial Restoration Companies Do for a Business That Needs Cleanup?

It is hard to close your Queens business when you need help from commercial restoration companies to get the loss turned around. SERVPRO techs do a lot more than show up with wet/dry vacs and fans. The techs have access to a diverse array of both extraction and drying equipment. The goal is to save as much as possible from needing replacement in terms of both structure and contents and get the property reopened quickly. Disasters can hit properties in a lot of different ways.

Water Damage
Whether it happened due to a pipe leak or toilet overflow, SERVPRO techs have the expertise to remove the water and dry the property. When the water loss contains sewage or other contaminants, it is vital to not come in contact with the water unless wearing protective clothing. The techs practice safety for all during mitigation and work to lessen the loss by moving out items off-site for storage or cleaning as needed to save the property or shop owner the cost of replacement.

Storm and Flood Damage
When flood damage ruins your Queens commercial property, the techs are ready to clean up the water and dry the structure. Controlled demolition is a normal part of mitigation, mainly when dealing with flood water within a structure.

Fire Damage
It is vital to test the smoke residues to ensure the proper cleaning methods get used for the best outcome. With their specialized cleaning agents and manual cleaning tools, the techs can clean up any size fire damage within a structure. Soot within the ductwork can also be a problem, and the techs have the equipment to perform any needed deep cleaning, including ductwork.

Mold Damage
Once mold takes residence within your commercial property, it will not want to leave. The techs have extensive training in the remediation of mold. They can carefully perform abatement to remove the dry colony matter and also address the reasons for the favorable conditions for sustaining the infestation.
Certified SERVPRO Cleaned
As COVID-19 has become a concern for many commercial properties, assuring your employees and clients that your property has high sanitary standards can help build trust that your company puts a priority on safety. SERVPRO has antibacterial cleaning agents, and after cleaning, they test surfaces to ensure there are no bacteria or pathogens present.

Professional Equipment and Solutions are Crucial

When SERVPRO arrives on-site to assist local businesses with the cleanup, the techs bring everything they need to complete the job in their green service vans. Typically it includes:
Extraction and drying equipment
Plastic for containment
Professional-grade cleaning agents
Generators when the power is out
Odor Control is Another Reason to Choose a Professional Restoration Service

Water can leave behind unpleasant musty odors, and fire damage has a distinctive smell that must be eradicated before any repairs or rebuilding can occur. Foul scents such as these need elimination rather than covering up with sprays or stand-alone air fresheners. The technicians have access to a large number of devices that work to neutralize both airborne and embedded odors within a structure.

With their collective decades of experience, the techs have the knowledge and expertise to handle a small clogged restroom sink overflow or a massive scale fire that gutted a property. They approach each job site with both professionalism and compassion to make one of the most stressful situations a property investor can face a little easier to deal with.
SERVPRO of Forest Hills / Ridgewood at (718) 381-3702 when you need the help of a commercial restoration services company. The technicians have the skills and equipment to turn around any amount of loss to your property and bring it to its former condition.