What Everyone Must Know About Forest Hills Fire Damage Remediation Services
1/30/2020 (Permalink)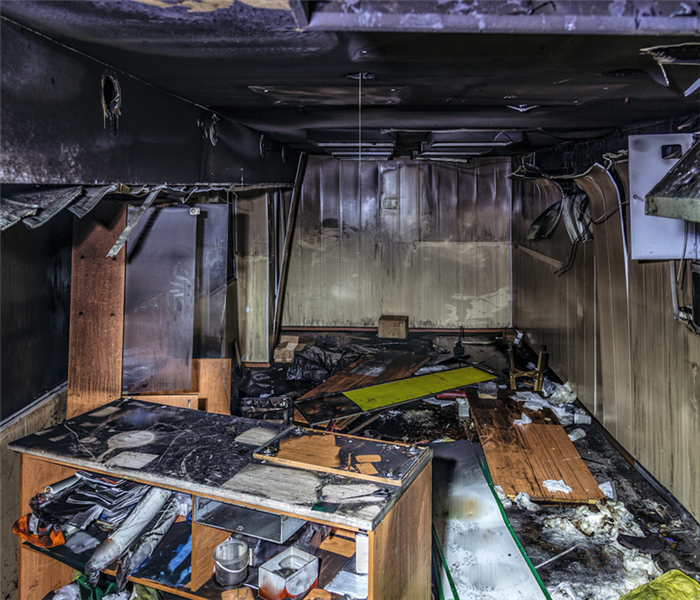 All is not lost! Contact SERVPRO immediately after a fire for effective fire damage remediation efforts. We are available 24/7 365 days a year.
The OSHA Program and Fire Damage in your Forest Hills home
Working through the restoration of a property after a fire can quickly become overwhelming. We build emotional attachments to both structure and possessions of many years as homeowners who can make destructive fires particularly devastating. Several factors can affect your home during and after a fire. Some of these may be soiled, smoke residues, or odor. Others may be structural charring or weakening of critical components within your home. Water used in firefighting procedures serves to further complications in restoration and can set soots or soiling into fabrics and upholstery.
Overcoming fire damage in your Forest Hills home efficiently and effectively requires a solid strategy from start to finish. While certain aspects may seem simplistic and manageable issues can escalate without professional know-how. Take, for example, soiling on ceilings and walls. These soot deposits can vary in their composition and respond negatively to specific cleaning solutions and chemicals. Equally, agitative cleaning may damage the decor or drywall of the wall itself. Without professional assistance, you may run the risk of causing further harm to your already damaged home.
We know that there is no uniform approach to restoring property at SERVPRO. Fires that burn for a significant amount of time, and at high temperatures, can begin to destroy vital structural elements. You may find doors, window frames, or ceiling subfloors suffer significant charring. Unfortunately, it can be impossible to restore these components because charred materials consistently release unpleasant odors and soot into the indoor environment. To simplify the restoration process, you may decide to choose a single restoration firm to work from start to finish.
Here at SERVPRO, our roster of technicians include in-house general constructors. You can trust our construction technicians to carry out work safely and professionally because each of them completes a 10 hour General and Construction Industry Training Program (OSHA) with an independent body. We can carefully remove elements of structure for disposal and professionally replace them without you running the risk of poor craft, causing lasting damage to your home.
For a company that can bring your home back to its best after an emergency, contact SERVPRO of Forest Hills / Ridgewood at (718) 381-3702.
Click here to learn more about Forest Hills.