The Real Truth Behind Water Removal Issues in Queens
12/15/2019 (Permalink)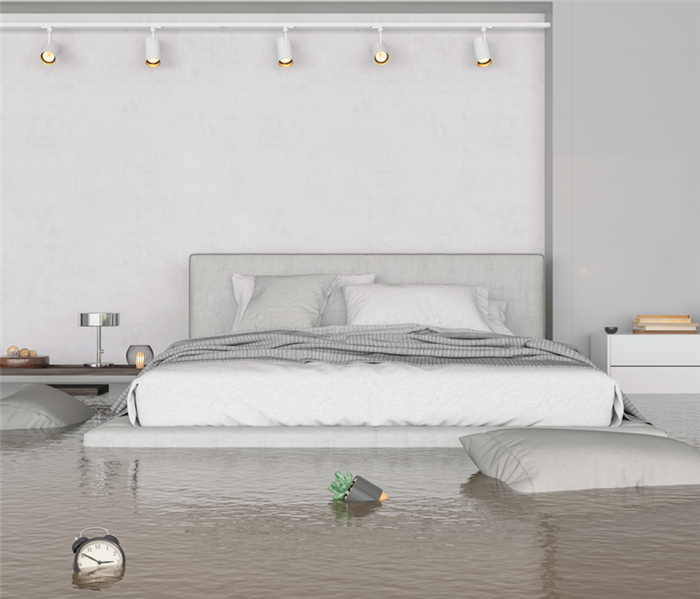 Flooding in any part of your home can quickly cause extensive problems. Contact SERVPRO for effective water removal services.
The Appropriate Disposal of Extracted Water in Queens Homes
As essential as removing standing water from Queens homes might be after a water loss incident, knowing where this excess must go is essential as well. Improper drainage of standing water can sometimes create new problems for you or fail to solve the current damaging situation. Our SERVPRO team follows very explicit guidelines and regulations about the proper disposal of excess water from a house and can choose among these options based on the circumstances and the most efficient available solution.
Part of the scoping of a loss incident that our project manager oversees determines not only the severity of the damage and need for water removal in Queens homes but also the appropriate draining method that our field technicians should employ. In some situations, extraction discharge can get moved directly into available drainage networks in your property, such as a bathtub or sink. There are situations where this might not always be possible or recommended, however.
Potential Contaminations
While most of the water loss incidents that homeowners experience are clean water threats, any potential contamination that could exist might encourage our SERVPRO technicians to choose to discharge into sewer cleanouts. This puts any potentially contaminated water into the sanitary sewer system for your municipality.
Debris and Solids
Even without a threat of contamination, many water loss situations have our SERVPRO team battling debris and solids from degrading materials, dirt, and other crumbling contents. While our trash pumps can handle this debris in the water, heavy saturation might require removal from the area with our extractor trucks. We can take these tanks to our warehouse for proper disposal, or in some situations, take them directly to a water treatment facility.
With extraction being a vital element to managing loss scenarios in your home, drainage decisions must happen immediately. We can quickly identify what method is most efficient and cost-effective for our customers. No matter how our SERVPRO of Forest Hills / Ridgewood team can help, give us a call anytime at (718) 381-3702.
Click here for more information about Queens.