We Get You Back To Business In Kew Gardens
12/2/2019 (Permalink)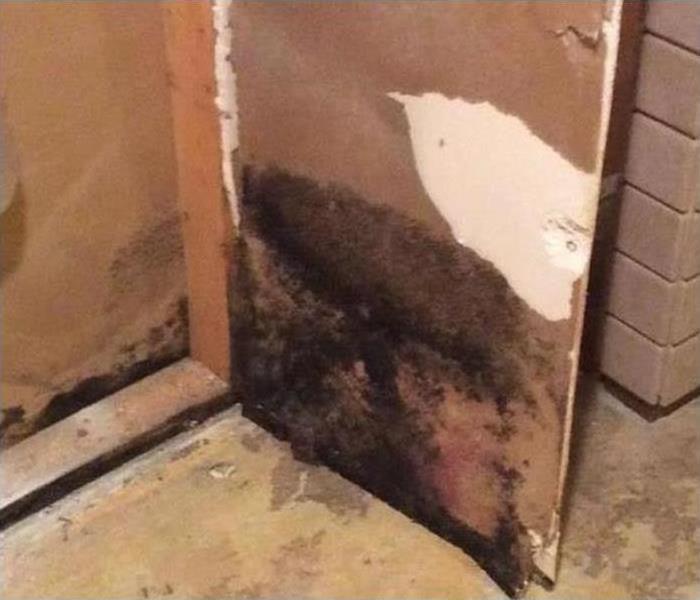 Using our advanced equipment, our team will restore your commercial property to pre-damage condition. Call us right away we respond 24/7.
Steps to Commercial Mold Damage Remediation in Kew Gardens Properties
One fact about commercial mold damage is that it will continue to get worse. There are many "treatments" on the market, but generally, they remove visible signs of the mold only.
When SERVPRO technicians handle commercial mold damage in Kew Gardens businesses, they know going in that mold is a symptom of another often more significant issue.
Common Reasons Causing Mold Damage
It is a good idea to inspect commercial properties regularly for things that need repair or addressing to inhibit mold growth. Some frequently seen issues resulting in mold include:
Slow plumbing leaks within walls or ceilings
Water damage from flash flooding improperly cleaned up
Poor ventilation in attic storage or above kitchen areas
Roof and gutter damage allowing water inside the building
Poor sealing around windows or doors allowing moisture to build-up
Drying and Remediation Actions
Property owners often remark they previously treated mold, but it came back. Actually, it never left. Treatments such as spraying visible colonies with bleach work to remove the evidence of mold on the surface; however, it does nothing to remove the issue from the property. SERVPRO technicians determine all areas of mold infestation, including underfloors and behind walls.
They contain the area to stop any further spread of mold damage and dry the colonies. Once the humidity in the area is below 50%, the mold cannot exist. They remove the dried colonies using hand tools or in cases of large areas that require removal, soda blasting is a way to abate the infestation gently from surfaces. Hand vacuums fitted with HEPA filtration to catch the minute particulate thoroughly pick up the dried matter.
Post-Remediation Actions
SERVPRO technicians have extensive training in handling any size mold infestation. After remediation, they apply antimicrobial agents as well as sealants to inhibit the return of mold before necessary repairs happen to end the condition making the structure favorable for spore germination and colony growth.
Contact SERVPRO of Forest Hills / Ridgewood at (718) 381-3702 for assistance with commercial mold damage. Our emergency response team is local, and We're Faster to Any Size Disaster.
See more about Kew Gardens.